For Fleet
Providers
Keep an eye on your fleet
— In real-time
The Broader Ecosystem
Managing a last mile delivery fleet can be challenging.
Flyby's dashboard tracks rider behaviour in real-time, from the entire fleet down to the individual.
The Benefits for Fleets
Onboarding new drivers is quick and simple, with an intuitive interface.
Fleet providers can easily onboard team members, maintain full visibility over their entire fleet, and participate in the revenues generated from Flyby's digital advertising platform.
+971 58 558 6244
Big Data Built-In
Flyby smart delivery boxes provides a range of data from positioning and temperature to advanced rider telemetry, down to the individual rider. Collected and managed with full GDPR compliance, Flyby's big data capabilities can help fleet managers make better decisions.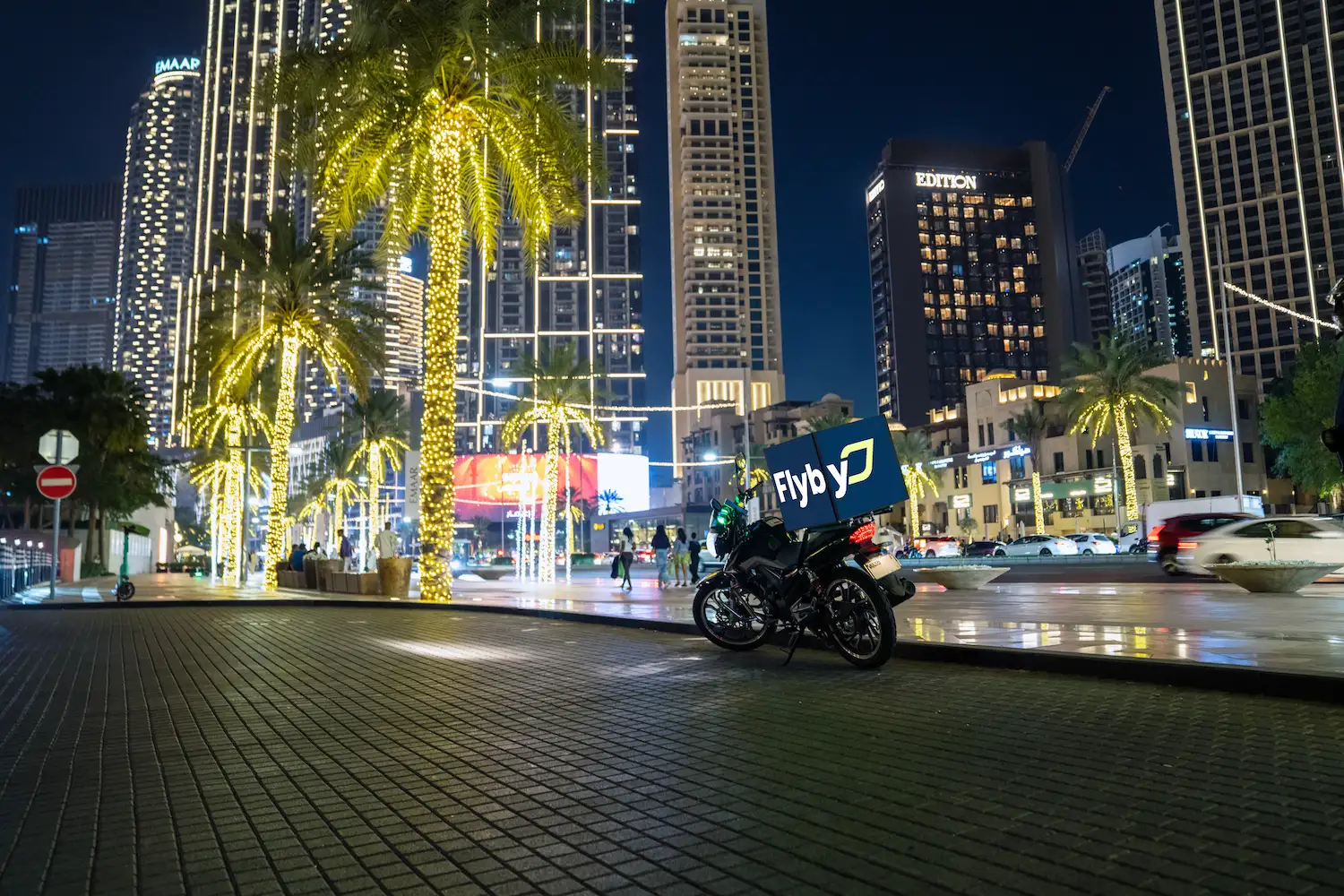 New Value in the Last Mile
Flyby creates new value within the last mile delivery ecosystem, with riders and fleets, advertisers and customers set to benefit from Flyby's telemetric data and mobile digital advertising capabilities.